Strict Standards
: Only variables should be assigned by reference in
/home/globaldesigns/public_html/components/com_k2/k2.php
on line
14
Strict Standards
: Non-static method K2HelperPermissions::setPermissions() should not be called statically in
/home/globaldesigns/public_html/components/com_k2/k2.php
on line
27
Strict Standards
: Non-static method K2HelperUtilities::getParams() should not be called statically in
/home/globaldesigns/public_html/components/com_k2/helpers/permissions.php
on line
18
Strict Standards
: Only variables should be assigned by reference in
/home/globaldesigns/public_html/components/com_k2/helpers/utilities.php
on line
238
Strict Standards
: Only variables should be assigned by reference in
/home/globaldesigns/public_html/components/com_k2/helpers/permissions.php
on line
18
Strict Standards
: Only variables should be assigned by reference in
/home/globaldesigns/public_html/components/com_k2/helpers/permissions.php
on line
19
Strict Standards
: Non-static method K2HelperPermissions::checkPermissions() should not be called statically in
/home/globaldesigns/public_html/components/com_k2/k2.php
on line
28
Strict Standards
: Declaration of K2ControllerItemlist::display() should be compatible with JController::display($cachable = false, $urlparams = false) in
/home/globaldesigns/public_html/components/com_k2/controllers/itemlist.php
on line
16
Strict Standards
: Only variables should be assigned by reference in
/home/globaldesigns/public_html/components/com_k2/controllers/itemlist.php
on line
19
Strict Standards
: Only variables should be assigned by reference in
/home/globaldesigns/public_html/components/com_k2/controllers/itemlist.php
on line
21
Strict Standards
: Only variables should be assigned by reference in
/home/globaldesigns/public_html/components/com_k2/controllers/itemlist.php
on line
23
Strict Standards
: Only variables should be assigned by reference in
/home/globaldesigns/public_html/components/com_k2/controllers/itemlist.php
on line
25
Strict Standards
: Only variables should be assigned by reference in
/home/globaldesigns/public_html/components/com_k2/views/itemlist/view.html.php
on line
19
Strict Standards
: Non-static method K2HelperUtilities::getParams() should not be called statically, assuming $this from incompatible context in
/home/globaldesigns/public_html/components/com_k2/views/itemlist/view.html.php
on line
20
Strict Standards
: Only variables should be assigned by reference in
/home/globaldesigns/public_html/components/com_k2/helpers/utilities.php
on line
238
Strict Standards
: Only variables should be assigned by reference in
/home/globaldesigns/public_html/components/com_k2/views/itemlist/view.html.php
on line
20
Strict Standards
: Only variables should be assigned by reference in
/home/globaldesigns/public_html/components/com_k2/views/itemlist/view.html.php
on line
21
Strict Standards
: Only variables should be assigned by reference in
/home/globaldesigns/public_html/components/com_k2/views/itemlist/view.html.php
on line
25
Strict Standards
: Non-static method K2HelperPermissions::canAddItem() should not be called statically, assuming $this from incompatible context in
/home/globaldesigns/public_html/components/com_k2/views/itemlist/view.html.php
on line
28
Strict Standards
: Only variables should be assigned by reference in
/home/globaldesigns/public_html/components/com_k2/helpers/permissions.php
on line
183
Strict Standards
: Non-static method K2Permissions::getInstance() should not be called statically, assuming $this from incompatible context in
/home/globaldesigns/public_html/components/com_k2/helpers/permissions.php
on line
184
Strict Standards
: Only variables should be assigned by reference in
/home/globaldesigns/public_html/components/com_k2/helpers/permissions.php
on line
191
Strict Standards
: Only variables should be assigned by reference in
/home/globaldesigns/public_html/components/com_k2/views/itemlist/view.html.php
on line
148
Strict Standards
: Only variables should be assigned by reference in
/home/globaldesigns/public_html/components/com_k2/models/itemlist.php
on line
665
Strict Standards
: Non-static method K2HelperUtilities::getAvatar() should not be called statically, assuming $this from incompatible context in
/home/globaldesigns/public_html/components/com_k2/views/itemlist/view.html.php
on line
159
Strict Standards
: Non-static method K2HelperUtilities::getParams() should not be called statically, assuming $this from incompatible context in
/home/globaldesigns/public_html/components/com_k2/helpers/utilities.php
on line
19
Strict Standards
: Only variables should be assigned by reference in
/home/globaldesigns/public_html/components/com_k2/helpers/utilities.php
on line
238
Strict Standards
: Only variables should be assigned by reference in
/home/globaldesigns/public_html/components/com_k2/helpers/utilities.php
on line
19
Strict Standards
: Non-static method K2ModelItem::getUserProfile() should not be called statically, assuming $this from incompatible context in
/home/globaldesigns/public_html/components/com_k2/helpers/utilities.php
on line
42
Strict Standards
: Only variables should be assigned by reference in
/home/globaldesigns/public_html/components/com_k2/models/item.php
on line
1208
Warning
: Creating default object from empty value in
/home/globaldesigns/public_html/components/com_k2/views/itemlist/view.html.php
on line
162
Strict Standards
: Only variables should be assigned by reference in
/home/globaldesigns/public_html/components/com_k2/views/itemlist/view.html.php
on line
164
Strict Standards
: Only variables should be assigned by reference in
/home/globaldesigns/public_html/components/com_k2/views/itemlist/view.html.php
on line
171
Strict Standards
: Only variables should be assigned by reference in
/home/globaldesigns/public_html/components/com_k2/models/itemlist.php
on line
21
Strict Standards
: Only variables should be assigned by reference in
/home/globaldesigns/public_html/components/com_k2/models/itemlist.php
on line
23
Strict Standards
: Non-static method K2HelperUtilities::getParams() should not be called statically, assuming $this from incompatible context in
/home/globaldesigns/public_html/components/com_k2/models/itemlist.php
on line
24
Strict Standards
: Only variables should be assigned by reference in
/home/globaldesigns/public_html/components/com_k2/helpers/utilities.php
on line
238
Strict Standards
: Only variables should be assigned by reference in
/home/globaldesigns/public_html/components/com_k2/models/itemlist.php
on line
24
Strict Standards
: Only variables should be assigned by reference in
/home/globaldesigns/public_html/components/com_k2/models/itemlist.php
on line
31
Strict Standards
: Only variables should be assigned by reference in
/home/globaldesigns/public_html/components/com_k2/models/itemlist.php
on line
66
Strict Standards
: Only variables should be assigned by reference in
/home/globaldesigns/public_html/components/com_k2/models/itemlist.php
on line
298
Strict Standards
: Only variables should be assigned by reference in
/home/globaldesigns/public_html/components/com_k2/models/itemlist.php
on line
300
Strict Standards
: Non-static method K2HelperUtilities::getParams() should not be called statically, assuming $this from incompatible context in
/home/globaldesigns/public_html/components/com_k2/models/itemlist.php
on line
301
Strict Standards
: Only variables should be assigned by reference in
/home/globaldesigns/public_html/components/com_k2/helpers/utilities.php
on line
238
Strict Standards
: Only variables should be assigned by reference in
/home/globaldesigns/public_html/components/com_k2/models/itemlist.php
on line
301
Strict Standards
: Only variables should be assigned by reference in
/home/globaldesigns/public_html/components/com_k2/models/itemlist.php
on line
307
Strict Standards
: Only variables should be assigned by reference in
/home/globaldesigns/public_html/components/com_k2/models/itemlist.php
on line
330
Strict Standards
: Only variables should be assigned by reference in
/home/globaldesigns/public_html/components/com_k2/views/itemlist/view.html.php
on line
266
Strict Standards
: Only variables should be assigned by reference in
/home/globaldesigns/public_html/components/com_k2/views/itemlist/view.html.php
on line
267
Strict Standards
: Only variables should be assigned by reference in
/home/globaldesigns/public_html/components/com_k2/views/itemlist/view.html.php
on line
268
Strict Standards
: Only variables should be assigned by reference in
/home/globaldesigns/public_html/components/com_k2/views/itemlist/view.html.php
on line
315
Strict Standards
: Non-static method JSite::getMenu() should not be called statically, assuming $this from incompatible context in
/home/globaldesigns/public_html/components/com_k2/views/itemlist/view.html.php
on line
316
Strict Standards
: Non-static method JApplication::getMenu() should not be called statically, assuming $this from incompatible context in
/home/globaldesigns/public_html/includes/application.php
on line
539
Strict Standards
: Only variables should be assigned by reference in
/home/globaldesigns/public_html/components/com_k2/views/itemlist/view.html.php
on line
316
Strict Standards
: Only variables should be assigned by reference in
/home/globaldesigns/public_html/components/com_k2/views/itemlist/view.html.php
on line
387
Strict Standards
: Only variables should be assigned by reference in
/home/globaldesigns/public_html/components/com_k2/views/itemlist/view.html.php
on line
413
Strict Standards
: Non-static method JSite::getMenu() should not be called statically, assuming $this from incompatible context in
/home/globaldesigns/public_html/components/com_k2/views/itemlist/view.html.php
on line
414
Strict Standards
: Non-static method JApplication::getMenu() should not be called statically, assuming $this from incompatible context in
/home/globaldesigns/public_html/includes/application.php
on line
539
Strict Standards
: Only variables should be assigned by reference in
/home/globaldesigns/public_html/components/com_k2/views/itemlist/view.html.php
on line
414
Strict Standards
: Non-static method JSite::getMenu() should not be called statically in
/home/globaldesigns/public_html/components/com_k2/router.php
on line
17
Strict Standards
: Non-static method JApplication::getMenu() should not be called statically in
/home/globaldesigns/public_html/includes/application.php
on line
539
Strict Standards
: Only variables should be assigned by reference in
/home/globaldesigns/public_html/components/com_k2/router.php
on line
17
Strict Standards
: Only variables should be assigned by reference in
/home/globaldesigns/public_html/components/com_k2/router.php
on line
19
Strict Standards
: Non-static method JSite::getMenu() should not be called statically in
/home/globaldesigns/public_html/components/com_k2/router.php
on line
17
Strict Standards
: Non-static method JApplication::getMenu() should not be called statically in
/home/globaldesigns/public_html/includes/application.php
on line
539
Strict Standards
: Only variables should be assigned by reference in
/home/globaldesigns/public_html/components/com_k2/router.php
on line
17
Strict Standards
: Only variables should be assigned by reference in
/home/globaldesigns/public_html/components/com_k2/router.php
on line
19
Strict Standards
: Non-static method JSite::getMenu() should not be called statically in
/home/globaldesigns/public_html/components/com_k2/router.php
on line
17
Strict Standards
: Non-static method JApplication::getMenu() should not be called statically in
/home/globaldesigns/public_html/includes/application.php
on line
539
Strict Standards
: Only variables should be assigned by reference in
/home/globaldesigns/public_html/components/com_k2/router.php
on line
17
Strict Standards
: Only variables should be assigned by reference in
/home/globaldesigns/public_html/components/com_k2/router.php
on line
19
Strict Standards
: Only variables should be assigned by reference in
/home/globaldesigns/public_html/templates/leo_beauty/html/com_k2/templates/default/user.php
on line
15
My Waistline Training Experience.
Website URL:
New York City (AP)-- Information Corp, Rupert Murdoch's media realm, has actually verified that Rebekah Brooks is returning to the leading place in London greater than a year after she was acquitted of charges in a hacking scandal that shocked the U.K. Although no longer made with whalebone, they have steel boning and also top-to-bottom lacing and could draw in the waistline by 10 to 13 inches. Kim and Khloé Kardashian are vocal supporters of waist training-- that is, using a corset for hours a day in an effort to improve one's figure, as well as pictures of the corseted siblings have spurred loads of write-ups on modern-day means to use corsets. Participate in 30 to 45 mins of cardio exercise most days of the week, and do some type of resistance training a minimum of two times each week. Cardio exercise, such as jogging or swimming, will assist you melt any sort of added calories you take in, while resistance training will certainly assist you build lean muscular tissue mass.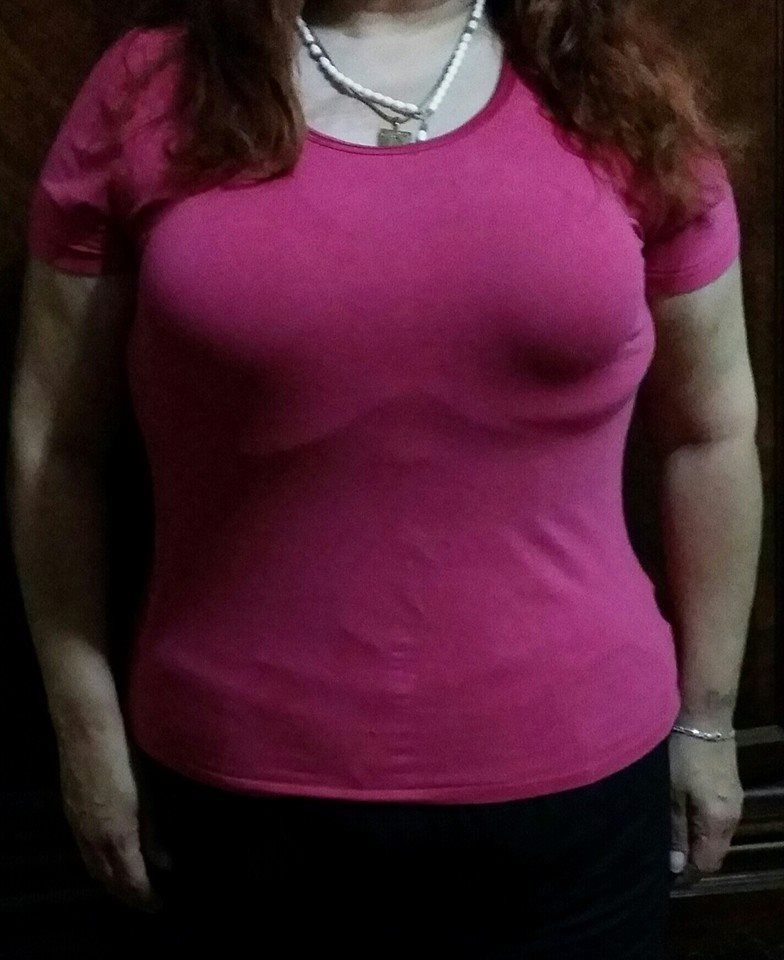 As well as it's not simply Beyoncé that has actually gone to all sorts of lengths to attain the desire torso as the surge of waist fitness instructors - which have actually been dissuaded by specialists - continues. About 10 days in of waistline training, I begin to notice something: Midsection training gives me an attitude problem. I still hadn't even touched a workout as well as there was some healthy and balanced area in between the waistband of my pants and also my real waistline. Two of the days, intention to do cardiovascular exercise, as well as attempt strength training the other day.

If you have any questions pertaining to wherever and how to use https://www.youtube.com/channel/UCFXak1uPGtU52F3kdleZ_tQ/about, you can get hold of us at the web site. That's good news for a number of reasons that have nothing to do with exactly how you search in a swimsuit: Excess weight could add to problems such as heart disease, type 2 diabetes, some cancers, hypertension, stroke as well as more, according to the CDC. Kailyn Lowry and also Jenelle Evans have actually both championed for the controversial craze Outside of the MTV network, celebs like Kim Kardashian, Amber Rose as well as Snooki have actually also been seen shaking waist training corsets. Hold a barbell or dumbbells with an overhand grasp as well as bend over at the midsection with your feet around shoulder width apart.
And indeed, waist training could possibly be done by brand-new mamas as long as the bodice their using is not also strict, that is currently triggering them to feel awkward. Also,
putting
on a best fit midsection training bodice for new mommies will certainly offer them the additional assistance throughout their workouts which will certainly help them achieve their post-pregnancy physical bodies. Yes, midsection training could possibly assist you accomplish a slimmer waistline that you have actually been longing for. However, merely wearing a bodice ought to not be your only way to flatten your stomach this additionally should go together with appropriate exercise as well as healthy and balanced diet regimen Work with your gorgeous hour-glass body today with the aid of waistline training! Sign up with the Midsection Eraser Gang as well as Use your KA'OIR Waistline Eraser for 1 Month directly. Now you can Consume Tidy, plus utilize the KA'OIR Waist Eraser waist training belt & Physical body Heating element Slimming Hanker finest results.
Although basic Krav Maga strategies can aid in such possibly dangerous situations, it's recommended you complete advanced training prior to you attempt such defenses. Over a period of 3 to four months, she says, it's possible to shed an inch or more from the midsection as well as, get this, to drop weight too. It holds the garment in a rigid form and also holds the upper body up and also squashes the midsection. But just what makes this scary is that Dime owes her body completely to waist training-- that beauty device executed by superstars like Kim Zolciak-Biermann, Khloé Kardashian, as well as Brownish-yellow Rose! Even though there's no actual proof that waistline fitness instructors aid keep you in shape, lots of stars having actually been jumping on the bandwagon as well as cinching in their stomaches! On Monday, the reality TV superstar required to Instagram and disclosed she makes use of a waistline fitness instructor to obtain a svelte midsection!
You need to listen to your physical body's cautions if you are moving swiftly through the midsection dimensions- aches, pain and also other discomfort ought to not be dismissed, it may be that your selected corset style requires further fine adjusting, or that it's time to take a step back for a while. The excellent news is that you have lots of different choices if your major worry is losing body fat. Weightlifting is known as among the most effective methods for structure and sustaining muscle, yet it's also outstanding for helping with fat loss. It's ideal not to put your total rely on vibration health and fitness training as well as return to the fundamentals of weight management: aerobic workout, strength training and also a decreased calorie diet.
Jarvis said he was currently working with 6 take care of Chinese firms wanting to acquire into clubs in Europe - including in England, Germany as well as Spain - and that there would certainly be also bigger Chinese financial investment in 2016, normally with a China-based soccer institution or training base included. That's good information for franchise business tapping into local media distribution civil liberties, sponsorship as well as merchandising. The 34
-year-old
fact TELEVISION superstar - that already has a 16-month-old little girl, North, with her partner, rapper Kanye West - is rumoured to be expecting baby second and also is stated to have actually chosen to share the information on an approaching episode of the program. Those extreme facts have not quit women from cinching their midsection with a corset or fitness instructor.